Creating "Fossils & Whispers", Pt. 2
Yesterday I shared the process of creating Fossils & Whispers in Part 1. Today Nicole and I finally get to unveil Fossils & Whispers and share its contents!
ABOUT FOSSILS & WHISPERS
Nicole and I both find inspiration in the natural world. The wilderness inspires our individual artworks, so it emerged prominently in our collaboration. The feeling of being in the wild invigorates both of us emotionally, spiritually and creatively. Fossils & Whispers is an artist book* that illustrates the impact nature has on our lives.
Fossils & Whispers is a short first-person narrative about existing in the wild. Mixing physical observations, anthropomorphic sightings and metaphor, Fossils & Whispers captures a mind in nature. Small observations trigger earth-shaking revelations, mountains become spirits, and one is in unison with the earth in this intimate walk in the wilderness.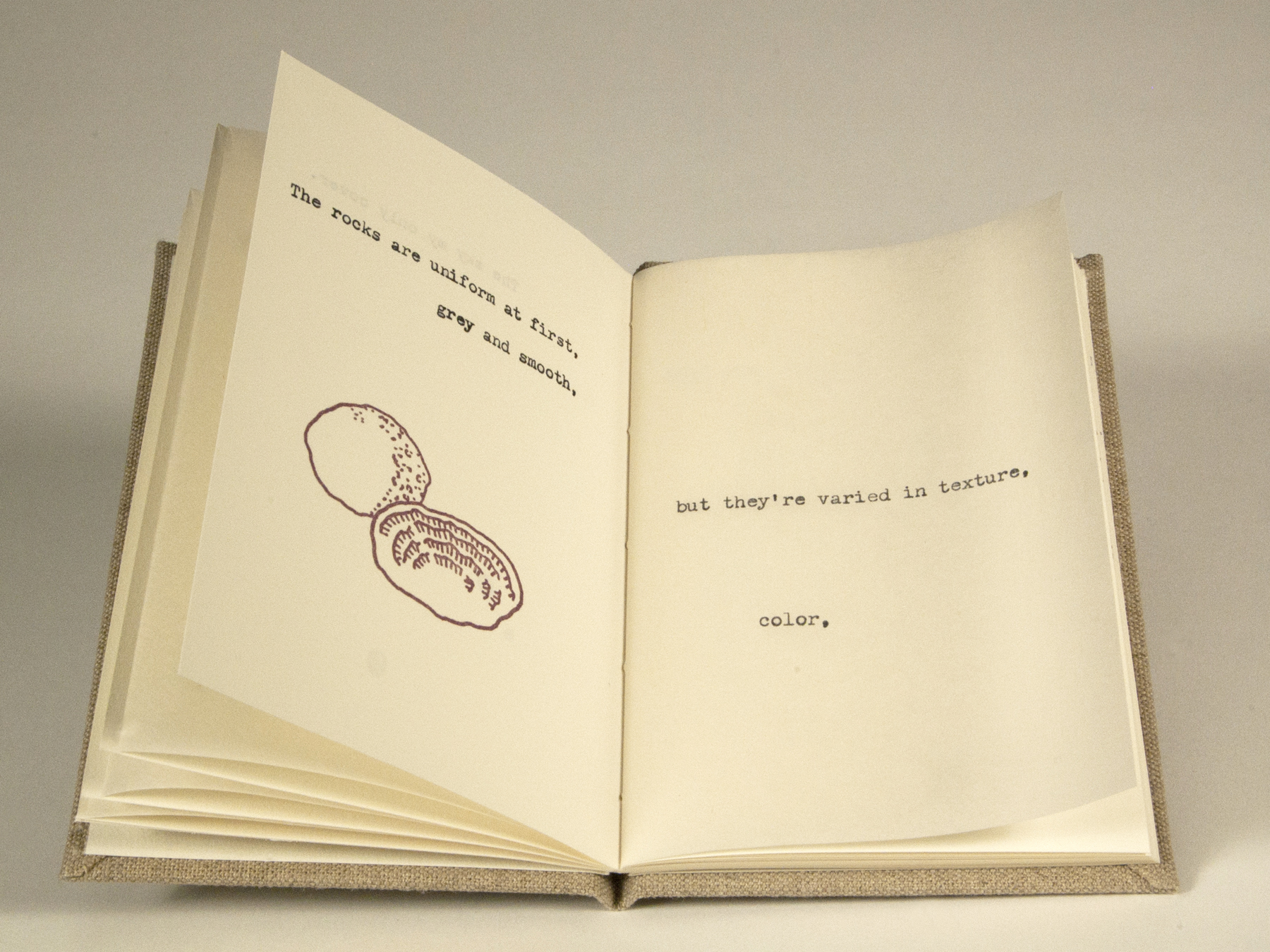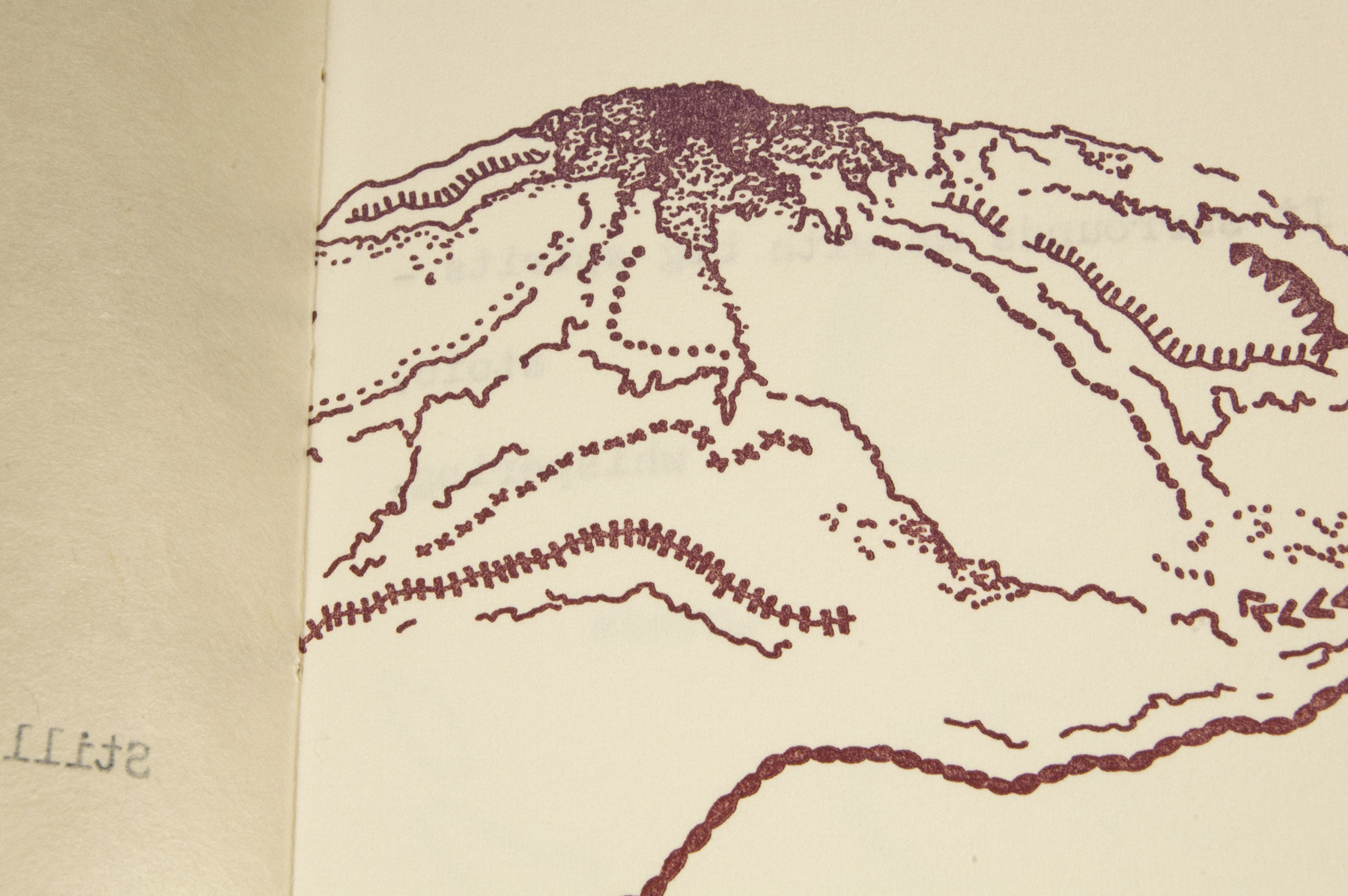 Fossils & Whispers is a pocket-sized field book that is expressive rather than scientific. Envision the narrator holding the book in one hand as she documents her journey with the other. The jewel tone ink captures the vibrancy in nature while the feathery punch of typewritten text is a reminder that the narrator's journey is as tactile as it is spiritual. The sturdy natural linen cover suggests a book meant for nature, scuffing against rocks, tree bark, and thorns. Alternating opaque and translucent pages allow text and image to overlap, coming into view and blurring out of focus like thoughts floating around in contemplation. The book is a talisman of the wild. When read, it brings forth solace and harmony that can only be provided by the natural world. Keep it near during hectic times and follow the narrator on her journey to a place of introspection and connection.
EXCITING NEWS!
Two books in the edition are already purchased, one of which is heading to the Bainbridge Island Museum of Art's Permanent Collection! The book is currently on display at Art.Science.Gallery (Austin, TX) and will be in The Printed Page II at Abecedarian Gallery (Denver, CO) in mid-February. Fossils & Whispers is also available for purchase online here.
Thank you so much for your support! It was an exciting and demanding project that was so worth it. We hope it resonates with you just as we were inspired to create it!
Questions? Comments? Leave a comment below or contact me here!
LINKS
Read Creating Fossils & Whispers, Part 1
Read Nicole's blog post about our collaboration
Look at Instagram pics of our residency
*What is an artist book? An artist book is a work of art that employs book structures, concepts or qualities to communicate an idea. It's broad definition illustrates just how varied in appearance, size and functionality an artist book can be. Some artist books take form as containers, sculptures, even videos. Fossils & Whispers is a hardcover pamphlet stitch using traditional binding methods, so its structure takes the form of a commonly recognizable case binding.